Everything concerning truffles
Throughout the entire year Tutti Tartufi offers fresh truffles grown in Italy. Our supplier with whom we have a personal relationship is located in The Marches. Corina's father grew up in Acqualagna also known as the "capital of truffles". All our clients have individual requests which we try hard to fullfill concerning size, weight and aesthetic, therefore we do not maintain a stock of fresh truffles. Whenever possible we try to make sure the client receives his order within 48 hours.
Depending on the season we have the following truffles available:
All our Tools & accessories and Truffleproducts encompass everything to bring the fresh truffle to your plate in style and for the Trufflehunter we offer rural traditionally hand made tools in various forms.
Our assortment covers everything for truffleenthusiasts, trufflehunters and cooks.
Fresh truffles the hole year
Our tools & accessories are a must for every truffleenthusiast and trufflehunters.
Tutti Tartufi in your mailbox
sign up for the newsletter
Sign up for our Newsletter and benefit frou our exclusive offers and weekly quotes of fresh truffles. Type in e-mail address and press confirm.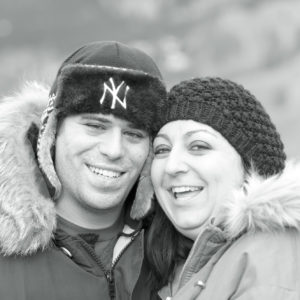 For further information reach out to us at:
tartufi@turkawka.ch
Ruben Turkawka (DE/EN) +41 79 642 05 79
Corina Turkawka (DE/EN/IT/FR) +41 76 416 60 06
We are responsible for import and distribution of fresh truffles, truffle products and tools/accessories.